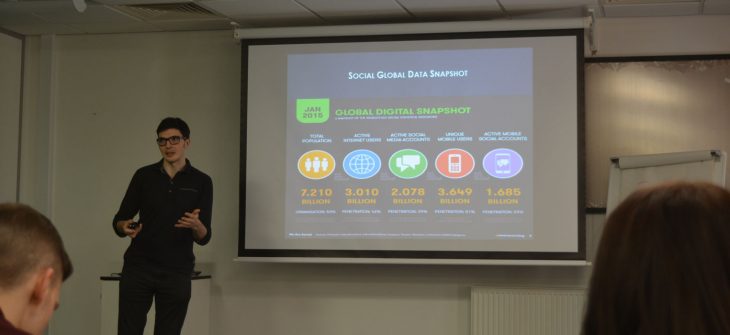 Check out our new training facility
Click Consult's Hooton HQ is now home to a state-of-the-art training and conference facility.
---
We've transformed 2,500 square feet of under-utilised office space by installing a high resolution projector & big screen, Freeview & Apple TV, high quality audio & visual recording equipment and a variety of seating options.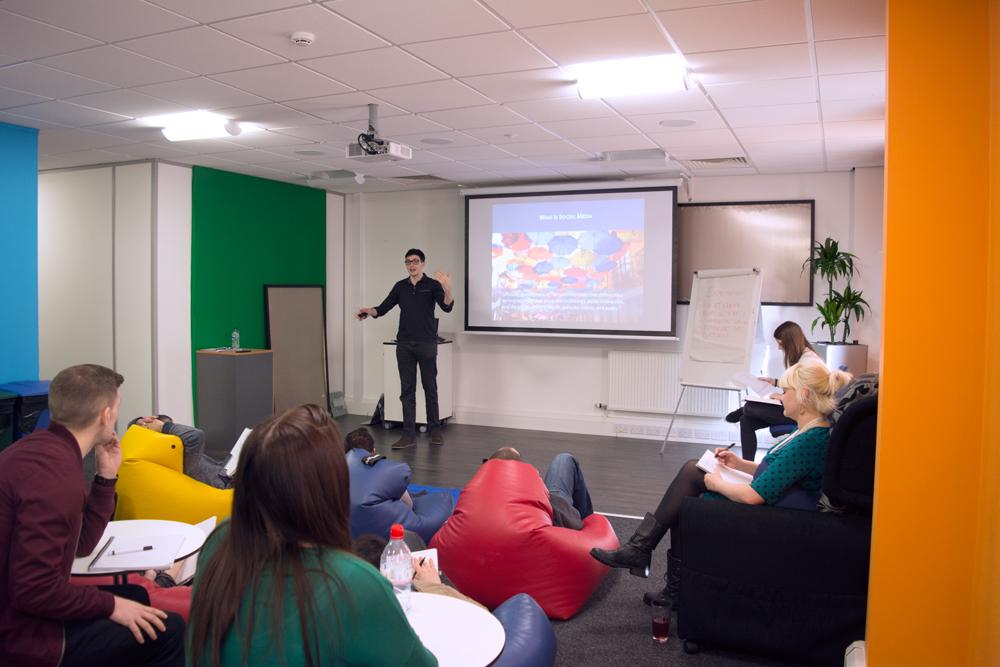 Our Head of Content, Social & Outreach Gino shares his insights on social media in our posh new multimedia training room (that's me on the right with blonde hair).
Matt Bullas, Click's founder & CEO, says: "Investment in training is key to both the development of our people and the growth of our business. Our new resource will also be beneficial to our relationships with clients, by enabling us to host breakfast presentation sessions."
We're also planning to hold some post-work movie nights – the big screen and surround-sound will make us feel like we're at the pictures without the over-priced popcorn!
---
Share this: