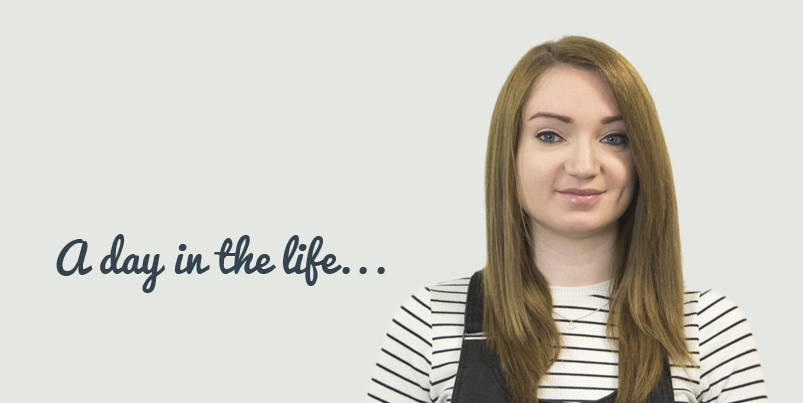 A day in the life of Nicola Bodington, Campaigns & Social Executive
Jul 30th, 2019
Campaigns, proofreading and penguins all feature large in the life of Nicola…
---
Briefly describe your role as Campaigns & Social Executive
My role as Campaigns & Social Executive involves creating content marketing campaigns by coming up with engaging concepts to suit each clients' objectives. I build and maintain relationships with bloggers and influencers in order for these campaigns to reach a wide audience encouraging their readers to engage with our clients.
What does a typical day at Click Consult involve?
Replying to emails as and when they come through and working through my to-do list which can include anything from writing and proofreading content for blog posts or assets, to coming up with new campaign ideas for clients and searching for bloggers who we haven't worked with on campaigns before.
Which other teams do you interact with the most?
In order to produce successful campaigns, we work closely with Content, Design and the Account Managers. Content and Design create assets which we use to outreach to bloggers, who then use the asset within their blog posts or for inspiration. We're always communicating with the Account Managers to ensure that the client is happy with how the campaign is progressing and to get any feedback that the client may have regarding the asset.
What do you enjoy most about your job?
I enjoy the mix of campaigns I get to work on as we have a variety of clients so one campaign can be completely different to the next. I also enjoy writing content for the campaigns as I'm always learning something new.
What's the most challenging part?
Understanding what each client wants from a campaign and ensuring that we come up with an idea that will be successful to allow us to achieve all our targets.
If you were an animal, what would you be and why?
I'd probably be a penguin because they're funny, intelligent and mysterious. Even though I was once bitten by one!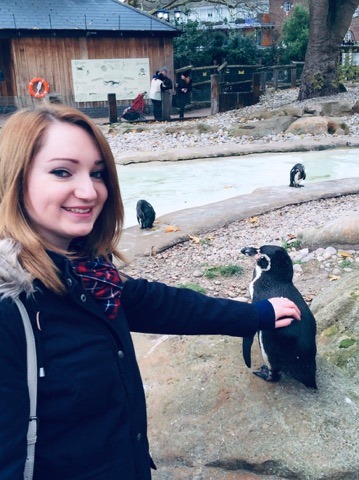 Nicola meets some penguins at London Zoo
Finally, the ubiquitous question at Click Consult: rock and roll or sausage roll (ie, food or music)?
Sausage roll all the way!
---
Want to find out how our services can help to improve your search ranking and convert more customers? Read about the success we've achieved with contact us today!