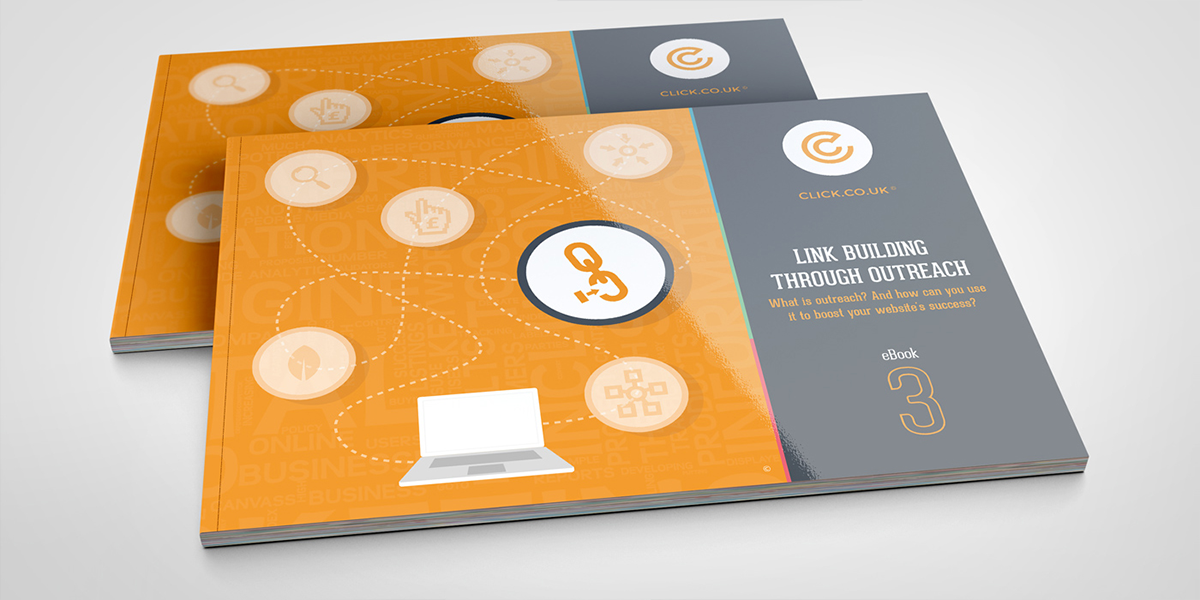 Our latest e-book is now available for download: Link Building Through Content Marketing
Apr 4th, 2014
Good news! We're pleased to announce that our latest e-book, 'Link Building Through Content Marketing' is now available for you to download. This is the fourth in our series of generic digital marketing guides, following on from A Simple Guide to Organic Search (SEO), Build Clean, Build Organic and Digital Marketing Trends to Boost Your Company's Revenue.
Link Building Through Outreach outlines how businesses across all sectors can drive more traffic and revenue to their websites by utilising effective outreach strategies such as guest blogging and social media.
Here's a quick preview into what lies between the pages of this guide:
Introduction: We reflect upon the unethical history of link building and how Google's Penguin algorithm update in April 2012 changed the link building landscape forever.

The algorithm epoch: In this section of the guide, we take a look at how websites were affected by Google's Penguin update.

Quality over quantity: The future is quality! We pinpoint how you can leverage quality content to build ethical links.

The past, present and future of link building: How do you create an excellent user experience on your website? This chapter provides the answers. Plus, how to make your website more attractive to search engines.

Off-page perfection: This chapter covers how you can optimise your off-page portfolio by earning natural links that point back to your site.

What is outreach?:  The most effective ways to guest blog as a means of earning quality, relevant back-links to your website.

Social media influencers: How to generate links through the press and create competitions that will draw attention to your brand and generate quality back-links.

Our final thought: Our final thought on how you can engage your audience, attract more traffic and encourage people to share everything that is unique and interesting about your brand. The result? A high-ranking website that is loved by genuine fans who find your brand interesting.
With Google being used for 12.477 billion searches every month, this guide is well worth a read if you operate a business online. Link Building Through Outreach provides an excellent starting point for website owners looking to remove unethical website links, avoid the wrath of Google, climb up the search engine results pages and attract more website visitors.
Behind the scenes, our team of talented designers have put together a fancy new design for our guides. Here's a sneaky peek at the front page of Link Building Through Outreach:
Looking good!
As always, our guides are completely free of charge. With over 10 years' experience as a digital agency with a focus on search marketing, the team here at Click Consult are committed to keeping up-to-date with Google's ubiquitous algorithms and staying ahead of the curve with all things digital. We hope you find this guide as useful as you've found our others. Download your free copy here. Enjoy!